Peace of Mind with Managed IT Services

Our Managed Service Plans offer a suite of essential business services, such as preventative maintenance, allowing you to always be one step ahead. You will also enjoy a discounted support rate for on site calls, We realize every company has different IT needs, which is why we offer customized plans, built just for you.
WiseTechCorp offers a complimentary onsite I.T. audit detailing your current I.T. systems finding what you or your team are doing well and locating any potential technology or security weak points.
Our complementary no obligation IT audit grades your current IT as well as offers recommendations for your goals and struggles.
There is no obligation, our audit takes around 1 hour and is available upon request.
The report card generated by our complementary IT audit will give you an understanding of your current IT health and ensure you have the knowledge to address any concerns.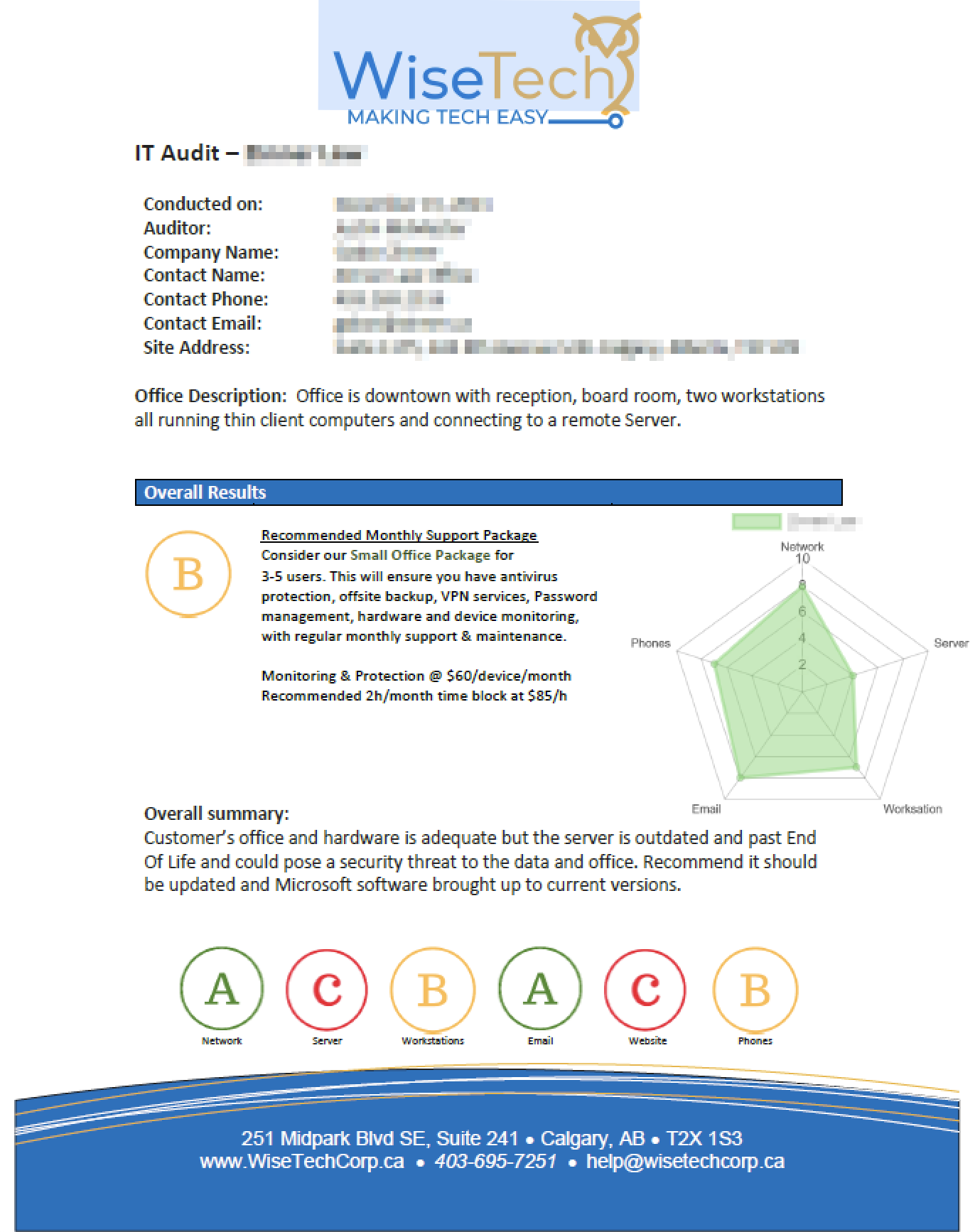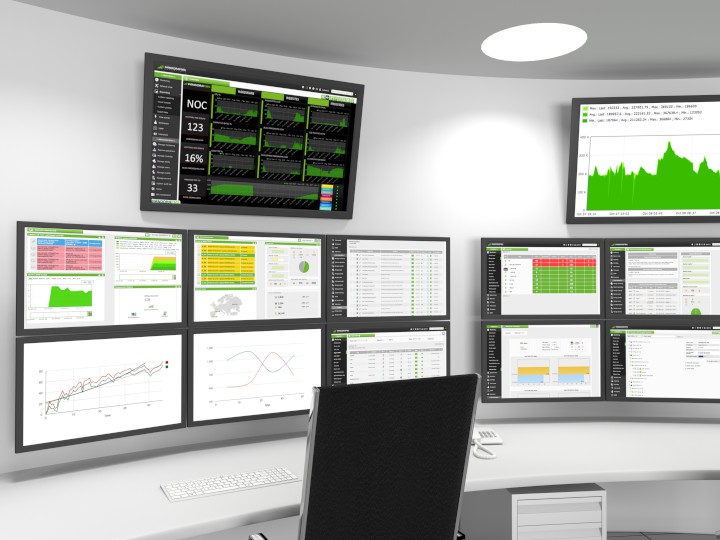 Predictable IT Budget
IT budgets can often be unpredictable. One of the many features included in our Managed Service Plans is Unlimited Remote Support. This allows you to always get the help you need to keep your business running smoothly, while making sure you stay within your IT budget.
Discounted Support Rate
Sometimes On Site support is required to get the job done. Feel comfortable knowing that along with Unlimited remote support, our Managed Service Plans also include a discounted rate for on-site calls.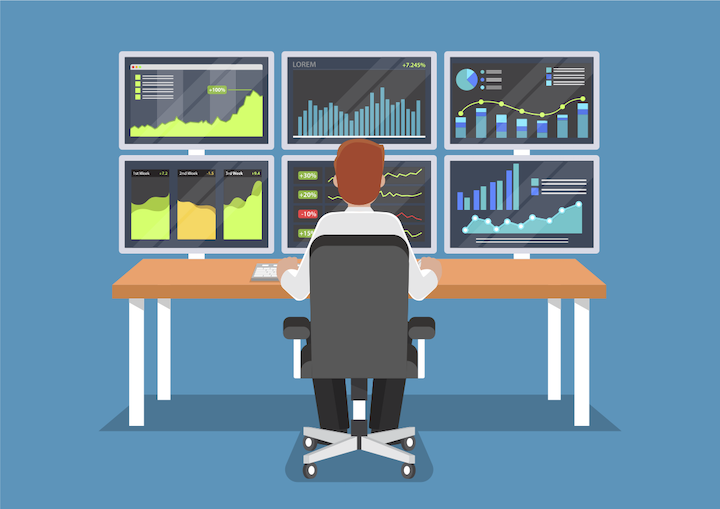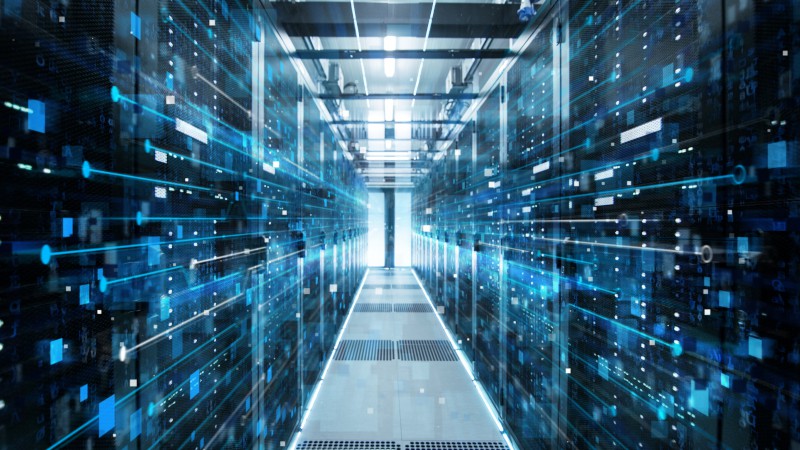 Preventative Maintenance
Several of the most common computer issues, such as full disk, or a dying Hard Drive, can be detected and fixed before it becomes a serious issue. This saves time, money, and increases your company's productivity.
Priority Access
When disaster strikes, you can be confident we will be here to help. By offering priority support to our Managed Service Clients, you can be sure you will be back up and running as soon as possible.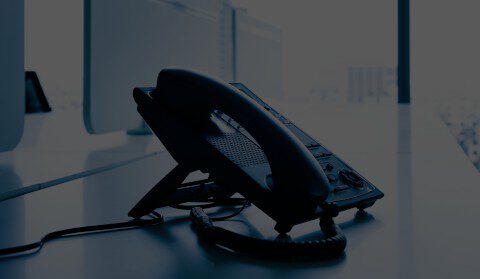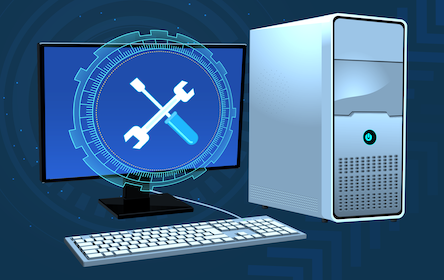 Monitoring & Software Stack
Antivirus
Backups
Maintenance
Monitoring
Networking Tools
$60 per endpoint
Time Blocks
2h/month – $85/h (1-3 person office)
4h/month – $80/h (4-7 person office)
6h/month – $75/h (8-10 person office)
8h/month+ available by custom quote